Our Insurance Partners
InsureLine works with Canada's largest insurance providers, enabling us to serve our clients with more insurance options and the best deals.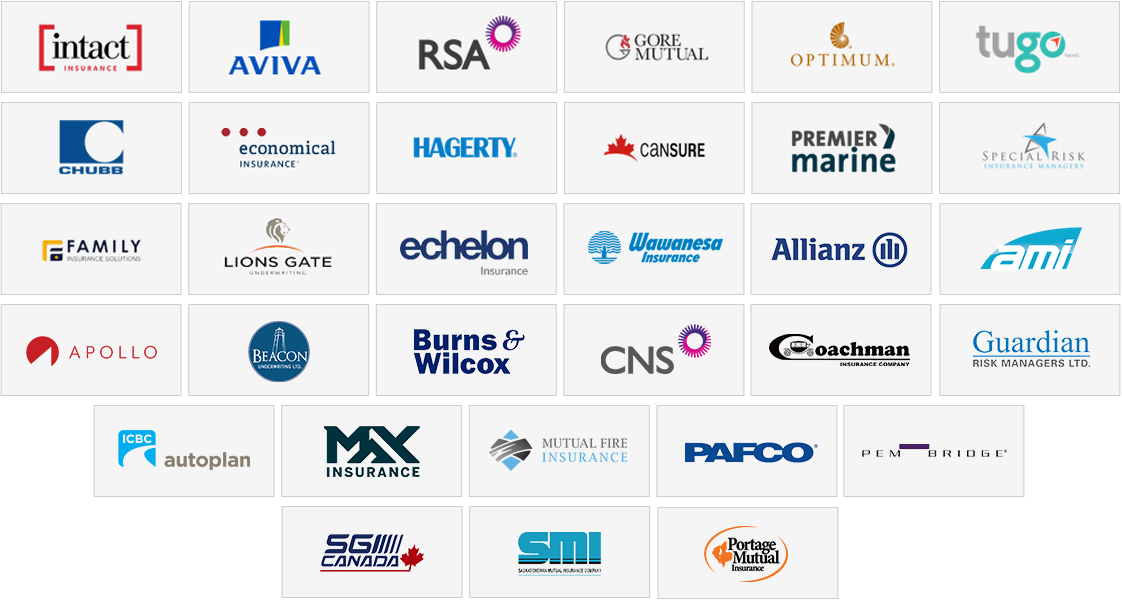 ---
Insurer Contacts & Claims
As an Insurance Brokerage, InsureLine works with many different insurance providers. To contact your insurer about a claim, billing, or something else, use the contact information below. If you have any further questions, feel free to contact us.
---